SITEMAP / ALL PAGES
A R A B I A /
A F R I C A
DX (below)
Algeria
Angola
Antigua
Bahrain
Botswana
Burkina-Faso
Cameroon

Chad
Egypt
Equatorial-Guinea
Eritrea
Ethiopia
Gabon
Ghana



Guine

a


Israel


Kuwait
Lebanon
Liberia


Libyen


Madagascar


Mali
Mocambique
Morocco
Namibia
Nigeria
Oman


Palestine
Qatar
Rwanda
Sao Tomè
& Principe
Saudi-Arabia
Senegal
Seychelles
South-Africa
Sudan
Syria
Tanzania
Togo
Tunisia


United Arab
Emirates
Western-


Sahara

Yemen
Zambia



more QSL-cards



IMPRESSUM =
Imprint-Link down


at the page-end








YLE


RTT Tunis



V.o. Kampuchea



1020 khz - Tonga BC 1983


KBS
C R I
SITEMAP / ALL PAGES
Read two of my Publications:


RADIO-LEGENDS > Part 1

and 2
Listing rec. Stations
Listening Logbook

Shortwave
My Nickname:

Voice-of-DX
Back in the late '50's, 60's & '70's, during the height of the Cold War, I did a lot of shortwave hearing
on a vintage tube receiver from NORDMENDE and then with a transistor radio from GRUNDIG, etc.
Finally comes christmas 1982 a SONY ICF-6800WA with digital frequency readout, really a Beauty...
Besides pulling in hundreds of worldwide ham- & BC-stations, I received quite a lot of colorful
collectable QSL-cards from nearly all possible foreign countries for my written reception reports.
Now in these modern times I listen with a british LOWE HF-225 (which is one of the finest receiver
that I ever used) and with some 'Software Defined Radios' -- so called SDR.
Click the picture DRAKE R4C below, to listen how broadcasting on shortwave sounds in these old records of the past
DRAKE R4C
===================================================================================
In 2008 I opened an ebay-account and become a regular seller of all kinds of Shortwave Receivers between the manufacturer years 1950 to 2000. Every sold Radio was tested by me for long weeks. It was a very fine time with a lot of fun. After I closed the account in 2018, more than 500 radios ...were going thru my hands with 100% positive seller feedback. This isn't mentioned for to impress the reader of this page - but only for proof the deep satisfaction and my linked relationship to our common hobby of SWL (Short Wave Listening).



NOW SOME OF MY SW-RECEIVER
:


SONY ICF-6800WA
KENWOOD QR-666
both are Military Receivers from the former Warsaw-Pact-States
TRIO KENWOOD R-300


Hallicrafters S-108
PANASONIC RF-2200
KENWOOD R-1000
TECSUN S8800
BARLOW-WADLEY XCR-30
===================================================================================

Few QSL-Examples
QSL card from HCJB, Quito, Ecuador -- dated Nov. 1968

Radio South Africa, Nov. 1968

Radio Moscow, March 1969
Radio Switzerland, Dec. 1969
Radio Japan, Dec. 1970
Radio Sweden, Febr. 1972
Radio DW = Deutsche Welle (Germany), Febr. 1972
QSL-Letter Radio Capodistra, 2016

QSL-Letter Radio EJM, Ireland Coast Guard, 2016

QSL-Letter TorshavnRadio, FAROER, 2014

QSL-Letter FEBC Radio, Philippines, 2016

FLORO COAST RADIO, NORWAY, 2014

eQSL FEBC Radio, Russian Service, PHILIPPINES

TFA Iceland Coast Guard Radio, 2016

MTVA Kossuth Radio, HUNGARY, 2016

KALUNDBORG RADIO, DENMARK, 2015

HAI PHONG RADIO, Vietnam, 2016




ALCARAVAN RADIO, COLUMBIA

RADIO NEW ZEALAND, Sept. 1960

Radio Praha, Czechoslovakia, 1976

Radio Deutsche Welle, West Germany, 1962

Ham-Radio Operator NP2X, US-Virgin Islands, Dec. 2017

Rare Vintage QSL Radio Romania, special re-used in 1963

RADIO SOFIA, 1965

RADIO KIEV, former USSR, 1978

RADIO TASHKENT, 1968

Radio KUSW, USA, 1990

AFRTS, USA, 1964

RAI, ITALY, 1970

RADIO BUCURESTI, ROMANIA, 1959

RADIO PRAHA, CZECHOSLOVAKIA, 1986

RADIO FINLAND, 1967

RADIO NACIONAL ESPANA, 1966

VOICE OF THE GOSPEL, Ehtiopia, 1967

RADIO VATICANA, 1966

ABC Australia, 1967

RADIO BELIZE, 1966

ORF, AUSTRIA, 1966

RFO TAHITI (TDF), FRENCH POLYNESIA, 1978

RHODESIA BROADCASTING CORPORATION, 1970

RADIO SURINAME, 1990

Radio PMR, Transnistria, 2011

Radio Senegal, 1980

RTA ALGIER, 1970

BBC RELAY ASCENSION ISLAND, 1990

ORTB BENIN, 1979

RADIO BRAZZAVILLE, CONGO, 1971

R-TV Nationale du Burundi, 1989

GHANA BROADCASTING COMPANY, 1964

NHK Relay Africa, 1984

RADIO CAMEROUN, 1975

VOICE OF KENYA, 1977

RADIO BARLAVENTO, Cape Verde, 1969

Radio Madagascar, 1963

ELWA, LIBERIA, 1964

KBS Seoul, Rep. Korea

AWR / KSDA, Agat, Guam
me at a DX-Camp of Rhein-Main-Radio-Club, year 2013
my best friend Roger Kirk passed away 4th Dec. 2012 --
Rhein-Main-Radio-Club dedicated him an 1 hour Memory Broadcast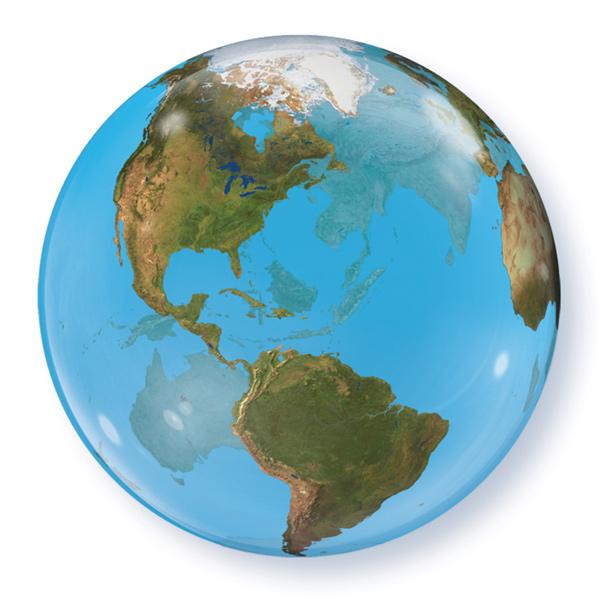 w4uvh =
Glenn Hauser
QSL Collection of Doug Garlinger
QSL Collection of G. Kock, Finland
QSL Collection of Arturo Fernandez, Spain
QSL Collection of I. Cameroon, Scotland
QSL Collection of Dave Schmarder, USA
QSL Collection of Timm Breyel, Malaysia
QSL Collection of Jan Balzer, Germany
QSL Collection Library of Maryland, USA
QSL Collection of Donald Jensen, USA
QSL Collection of Brian Buckley, U.K.
Pirate QSL Collection of Denis in Italy
QSL Collection Friedbert Bruender, Germany
QSL Collection of Bob Munro, USA
QSL Collection of Manfred Hueppelshäuser
QSL Collection of Phil Finkle, USA
QSL Collection Walter Eibl (WWDXC)
_________________________________________________________________________________________________________